Products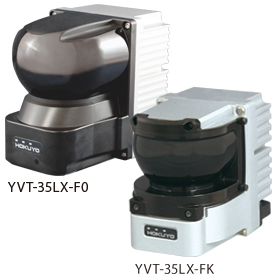 3D LRF
3D Scanning Range Finder.
The distance is measured by steering the laser beam vertically and horizontally.
In 1 frame, a point cloud with 2590 points is generated.
It is possible to increase the point cloud density using the interlacing mode.
This scanner is equipped with an acceleration sensor and a PPS input signal.