Collision countermeasures at intersections
Collision countermeasures at intersections
Collisions between vehicles and pedestrians occur at intersections on the factory premises. As a safety measure LiDAR was adopted.
Case Study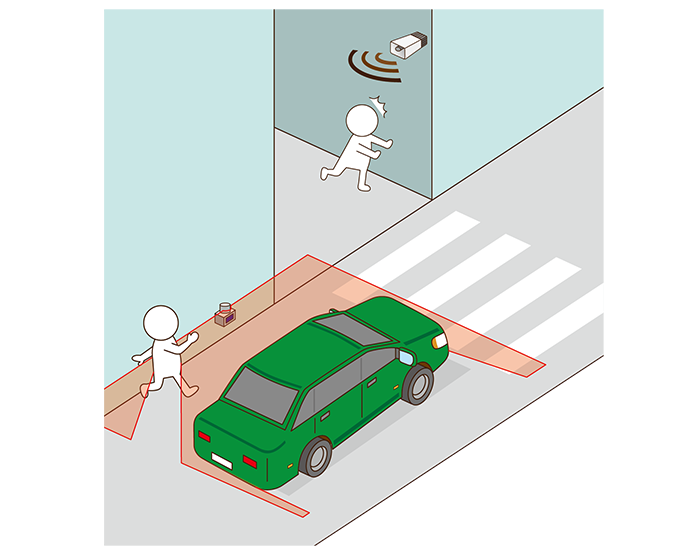 LiDAR is used to detect vehicles before the intersection and warns the other side with a lamp and a buzzer.
There is also a method using photoelectric switch and timer, but it is impossible to detect vehicles stopped halfway, and also there is a desire to detect only vehicles and LiDAR can distinguish between vehicles and pedestrians by setting the minimum detectable object.
This method can be also used for forklift collision prevention in similar way.
Product's Category
Scanning Rangefinder

Photoelectric Switch

Sensor for Iron & Steel Industry

Optical Data Transmission Device

Optical Data Transmission Device