Slacking detection of roll winder
Slacking detection of roll winder
It detects slack and fall of carpet on the automatic transfer line of carpet manufacturing equipment for automobile interiors.
Case Study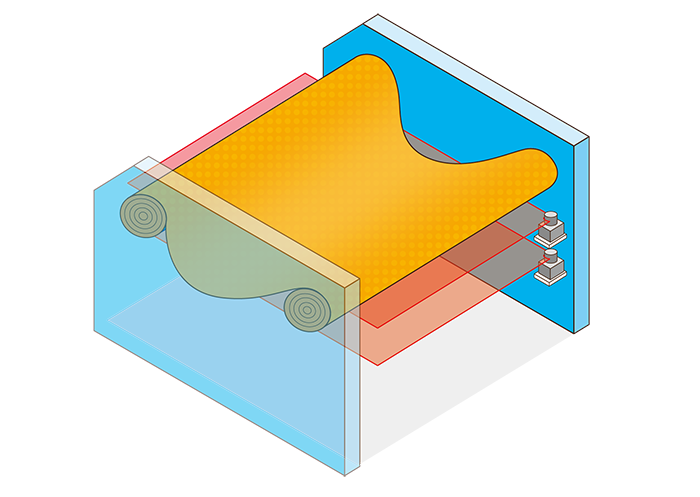 LiDAR detects by plane the upper and lower limits of the slacking of the roll at the roll winder.
Since misalignment of the optical axis of light curtains was a concern, reflective type LiDAR is used, which detects by plane.
Product's Category
Scanning Rangefinder

Photoelectric Switch

Sensor for Iron & Steel Industry

Optical Data Transmission Device

Optical Data Transmission Device