Operation error detection and operation confirmation
Operation error detection and operation confirmation
There is a defect due to work leakage in the automobile parts manufacturing process, and as a countermeasure the presence or absence of work is detected.
Case Study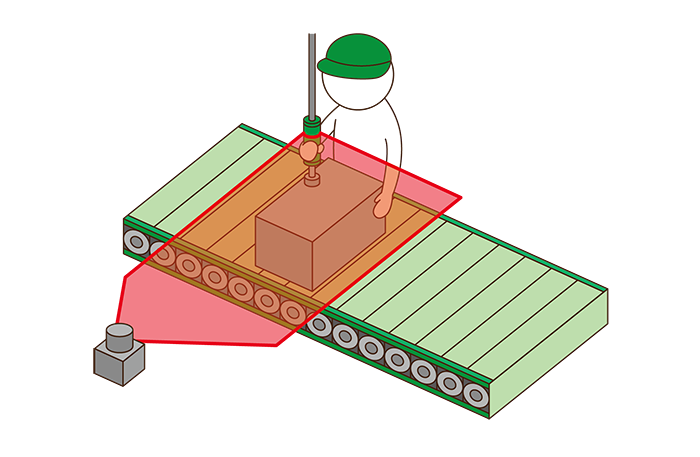 The work position is monitored by LiDAR, and it is detected whether the workers hand (tool) is detected at the predetermined position. It was adopted in the system that notifies by a lamp when there is work leakage.
Since the area of 270 degrees can be set freely and multiple areas can be switched by input, it is possible to change the monitoring pattern according to the work.
Product's Category
Scanning Rangefinder

Photoelectric Switch

Sensor for Iron & Steel Industry

Optical Data Transmission Device

Optical Data Transmission Device