Wire detection of multi-level cranes
Wire detection of multi-level cranes
An accident occurred in which the wire of the upper crane came into contact with the lower crane in the multi-layer crane.
Wires are detected using LiDAR.
Case Study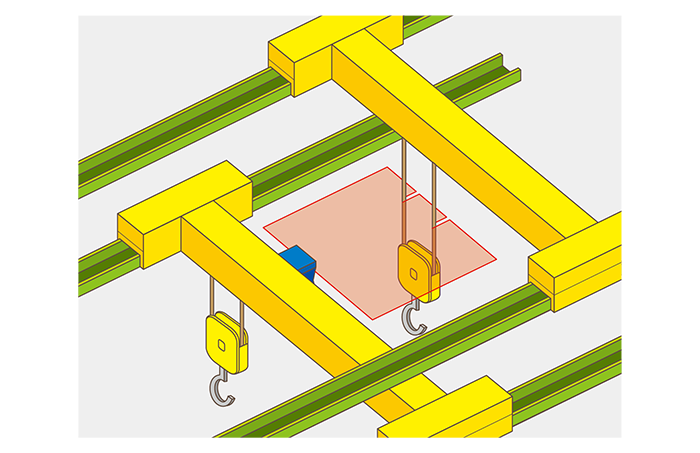 LiDAR is installed on the lower crane to detect the wire of the upper crane in front.
The sensor adopted this time has an angular resolution of 0.08 degrees and a high resolution mode, and was adopted because it can detect small objects.
In this case, we were able to detect 6 wires of φ20 at a distance of 18m. * Depending on the wire and environmental conditions, it may not be detected, so please test in advance.
Product's Category
Scanning Rangefinder

Photoelectric Switch

Sensor for Iron & Steel Industry

Optical Data Transmission Device

Optical Data Transmission Device