Position control of overhead crane
Position control of overhead crane
Collisions are avoided by measuring the distance between overhead cranes with laser distance measurement sensor and displaying an approach warning and distance between overhead cranes.
Case Study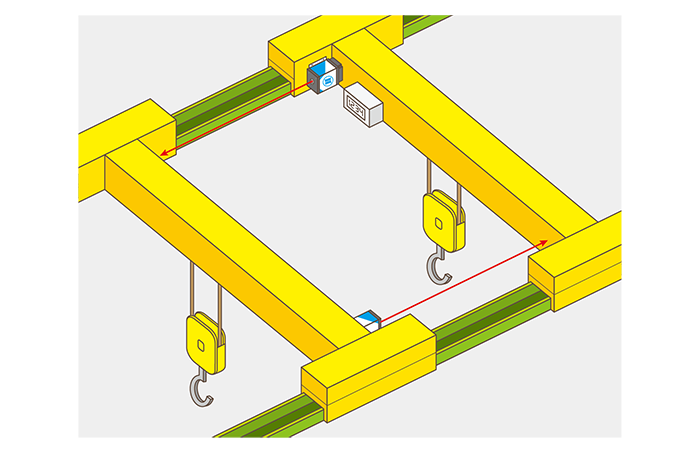 Laser distance measurement sensor is installed on the overhead crane, the distance to the adjacent crane is measured, and when the distance is less than the set distance, the control output is turned on and an alarm is on. It was also adopted for the purpose of avoiding collision accidents by displaying the distance between cranes on a display using the measurement data from the sensor to alert the operator.
The LiDAR matched the customers request by the control output according to the set distance and the distance data as serial data.
Product's Category
Scanning Rangefinder

Photoelectric Switch

Sensor for Iron & Steel Industry

Optical Data Transmission Device

Optical Data Transmission Device