Safety measures for arm intrusion into a machine
Safety measures for arm intrusion into a machine
It is dangerous if a workers arm gets into the automobile parts production equipment during the operation, so it needs to take measures.
Case Study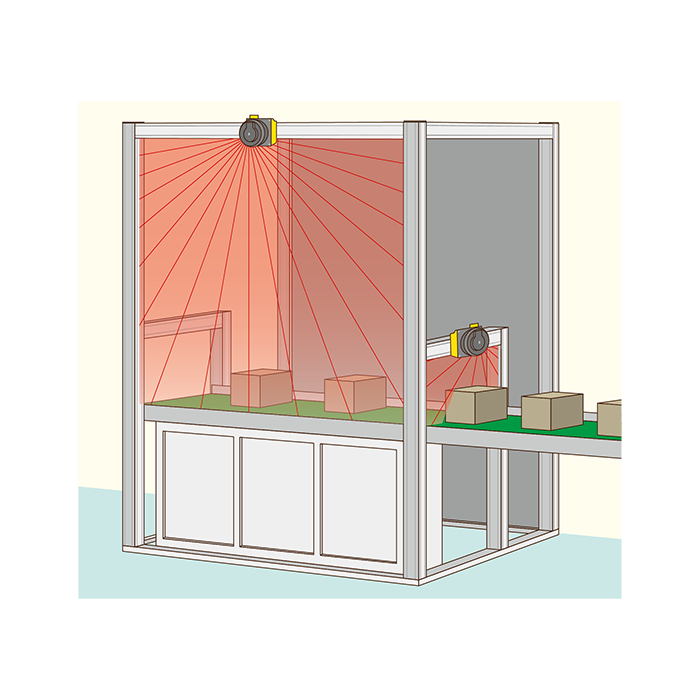 A safety laser scanner is installed above the opening of the device and used as light curtains.
Compared to the light curtains, UAM does not require adjustment of the optical axis, wiring can be omitted, it is small and easy to install, and it can flexibly set the protection area.
In addition, the invalidation area (muting area) can be set at the time of workpiece transfer, and the invalidation area also can be set smaller than that of the light curtain.
Product's Category
Scanning Rangefinder

Photoelectric Switch

Sensor for Iron & Steel Industry

Optical Data Transmission Device

Optical Data Transmission Device