Position control drones when inspecting transmission power grid
Position control drones when inspecting transmission power grid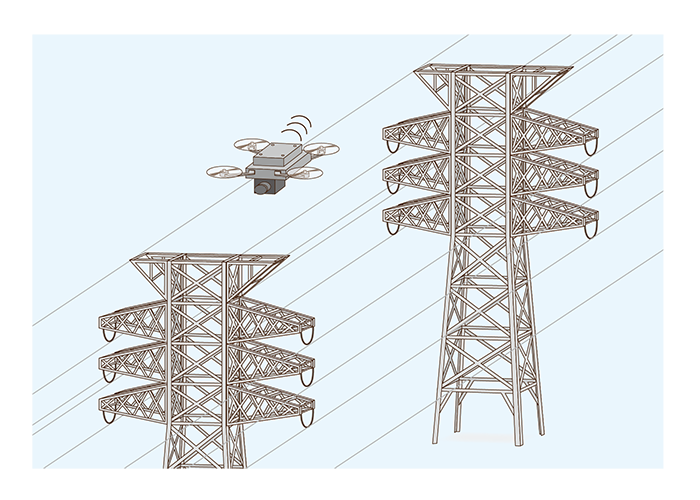 When inspecting and photographing abnormalities such as damage to power equipment (transmission lines) by drones, sensor measures the distance to keep the position of the drone and transmission lines constantly.
Case Study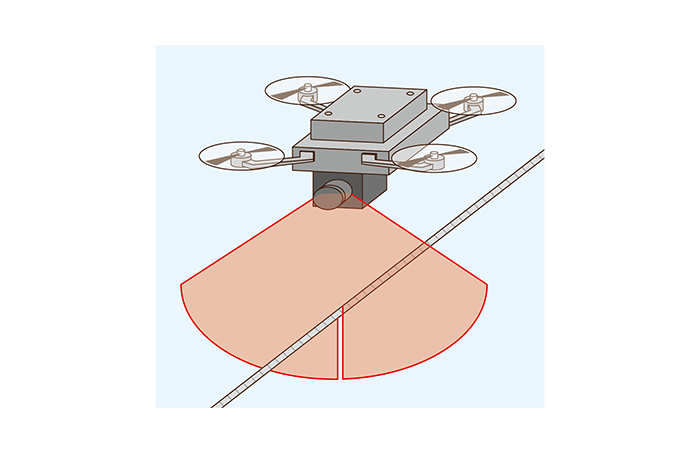 The drone is equipped with LiDAR to measure the distance to power lines, enabling inspection and photography at a fixed position.
It is mounted on a drone due to its small size and light weight.
High angular resolution UST-20LX-H01 was adopted.
Product's Category
Scanning Rangefinder

Photoelectric Switch

Sensor for Iron & Steel Industry

Optical Data Transmission Device

Optical Data Transmission Device