Approach warning of of multi-level cranes
Approach warning of of multi-level cranes
It detects the approach of the upper and lower cranes in a multi-layer crane system.
Case Study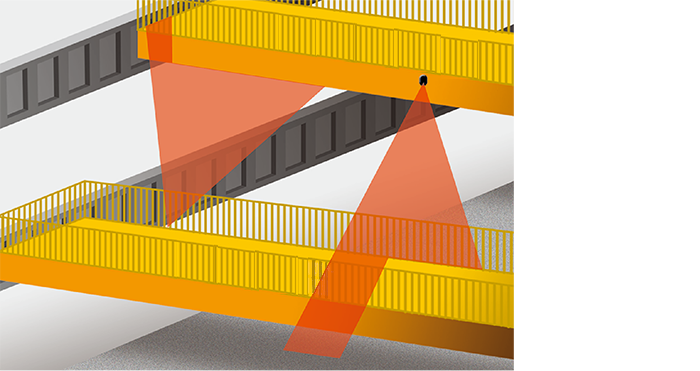 The detection area is set downward for the upper crane and upward for the lower crane, and detects approach at each level.
LiDAR was adopted, which allows you to freely set a wide range.
Product's Category
Scanning Rangefinder

Photoelectric Switch

Sensor for Iron & Steel Industry

Optical Data Transmission Device

Optical Data Transmission Device