Remaining detection of dangerous area (presence detection)
Remaining detection of dangerous area (presence detection)
It detects the presence or absence of workers in dangerous areas of robots and equipment.
Case Study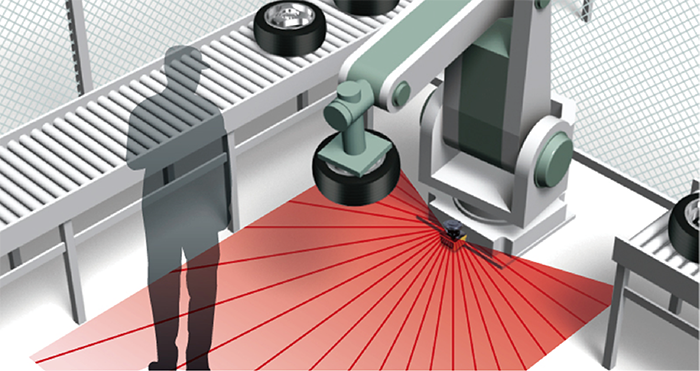 When performing work that coexists with people, such as replenishment or removal of workpieces by robots or equipment, set up warning areas and protection areas to ensure safety.
Light curtains and safety door switches cannot detect whether someone is in the area. It is dangerous if the restart occurs without being noticed by workers in the area.
In addition, since it is non-contact type, it is less likely to be damaged by dropping tools or workpieces, unlike mat switches.
Complex area settings can be made easily, and areas can be switched according to the work.
UAM series if you need a safety category, and the UST series if you dont.
Product's Category
Scanning Rangefinder

Photoelectric Switch

Sensor for Iron & Steel Industry

Optical Data Transmission Device

Optical Data Transmission Device