Autonomous robots for security / cleaning / guidance
Autonomous robots for security / cleaning / guidance
It is adopted as an environment recognition sensor for autonomous movement of security, cleaning, and guidance robots, which are expected to play an active role in commercial facilities and train stations for labor saving.
Case Study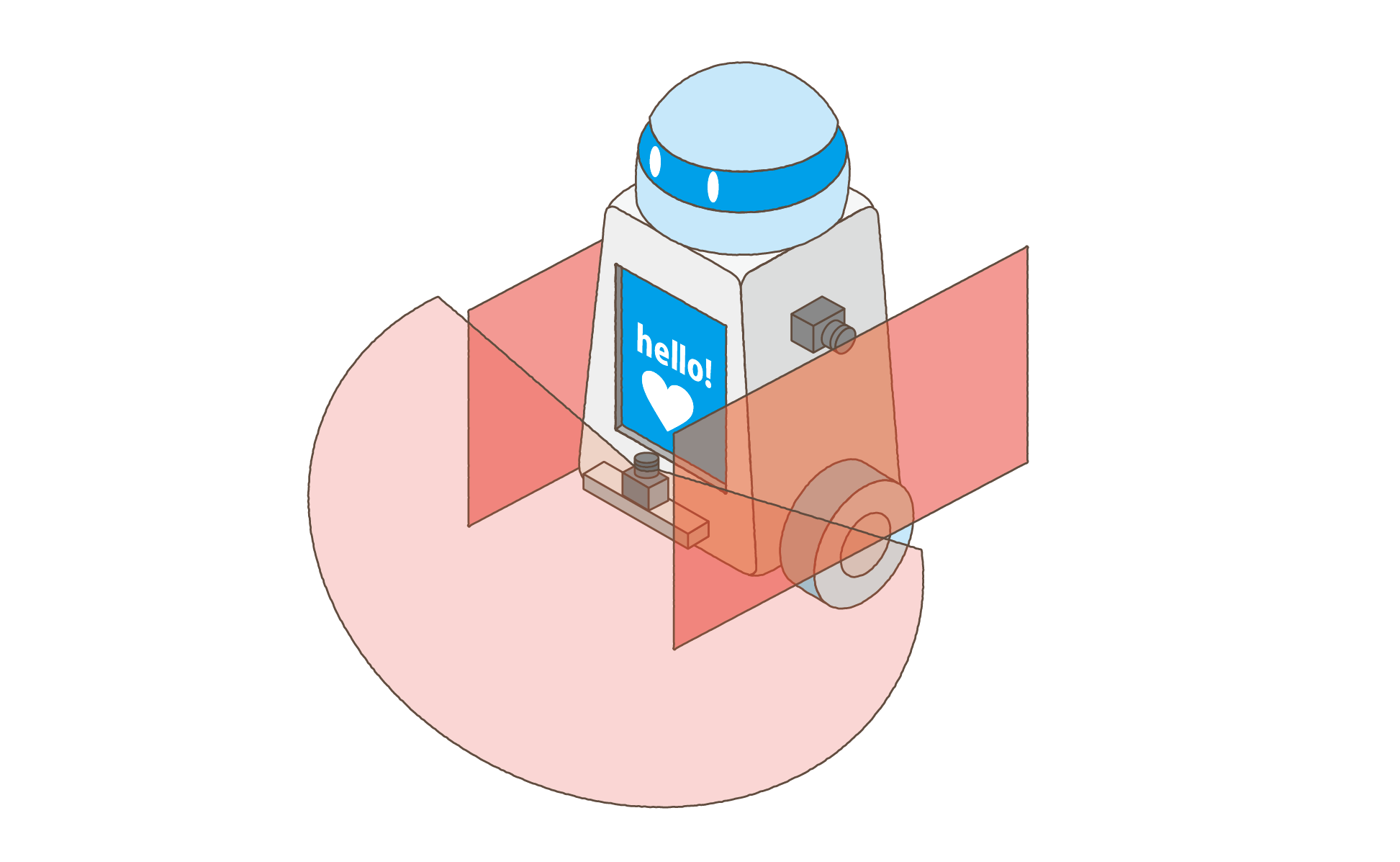 LiDAR irradiates a wide range of laser light and measures the time of the light reflected by an object such as a wall or a person in the surrounding environment to measure the distance and shape of the object.
It uses 3 sensors. One unit in the front recognizes the surrounding environment, and two units on the side detect steps.
Since SLAM in 3D has high technical hurdles, we implement SLAM in 2D and detects only steps with another sensor.
Product's Category
Scanning Rangefinder

Photoelectric Switch

Sensor for Iron & Steel Industry

Optical Data Transmission Device

Optical Data Transmission Device