Gantry crane container operation support
Gantry crane container operation support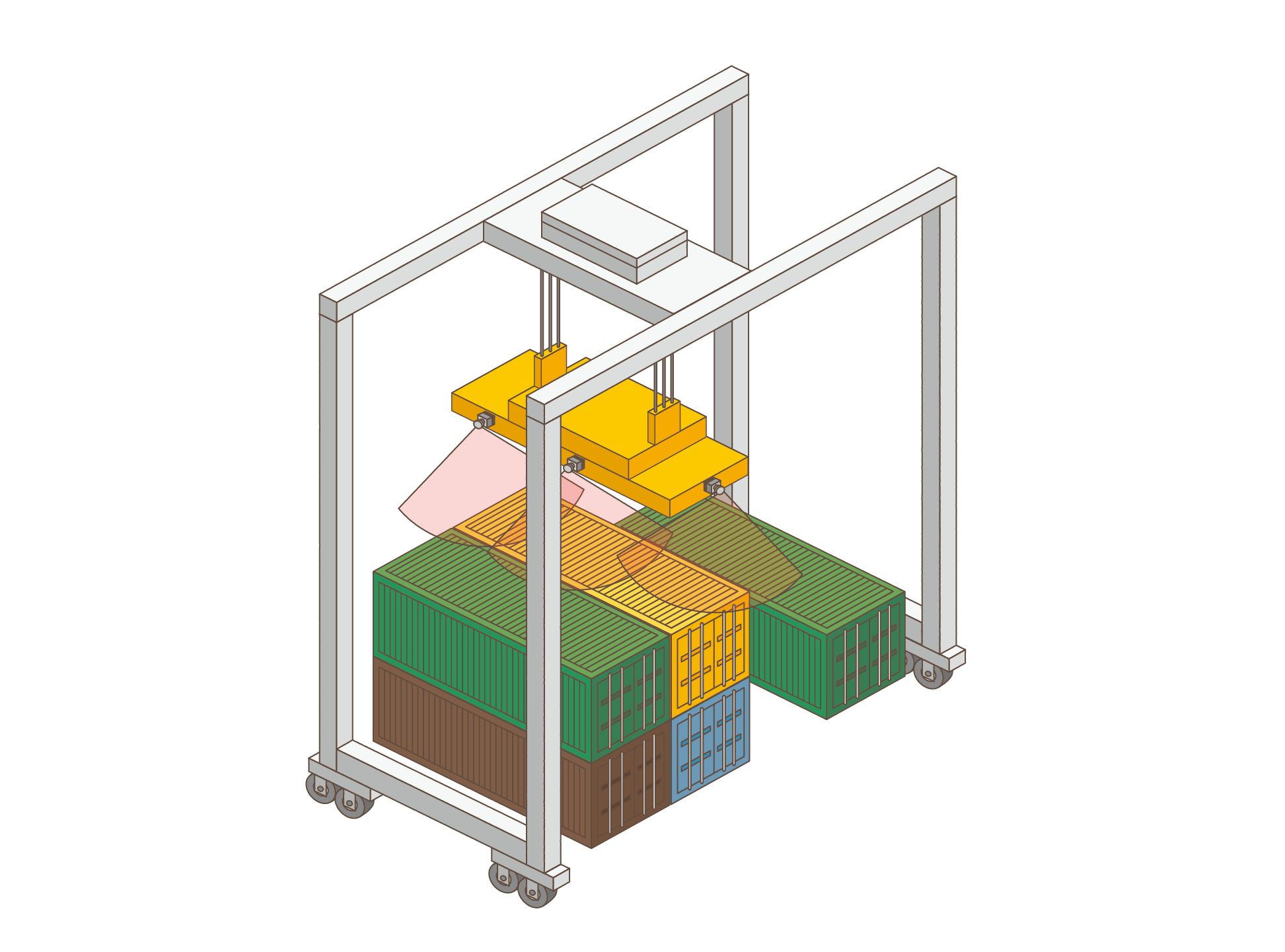 LiDAR is installed for measuring the position of containers at container terminals, and it speeds up and improves the efficiency of cargo handling operations where automation and remote control are progressing.
Sensors are used to detect container positions in order to improve efficiency of gantry cranes (RTG) during container transshipment at port facility.
Case Study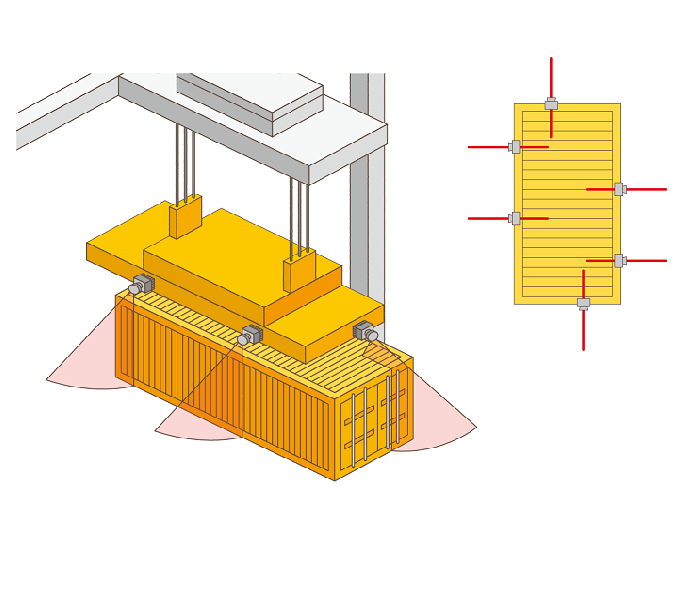 It uses 6 sensors. The sensors are attached to the spreader, and the position of the container is detected by measuring the vertical and horizontal edges of the container.
Since it is an application that requires real-time performance, we have developed a type that enables UDP communication.
Problems such as relative error were solved by devising the software processing of the system maker.
Product's Category
Scanning Rangefinder

Photoelectric Switch

Sensor for Iron & Steel Industry

Optical Data Transmission Device

Optical Data Transmission Device