Rigid injection molding machine safety measures
Rigid injection molding machine safety measures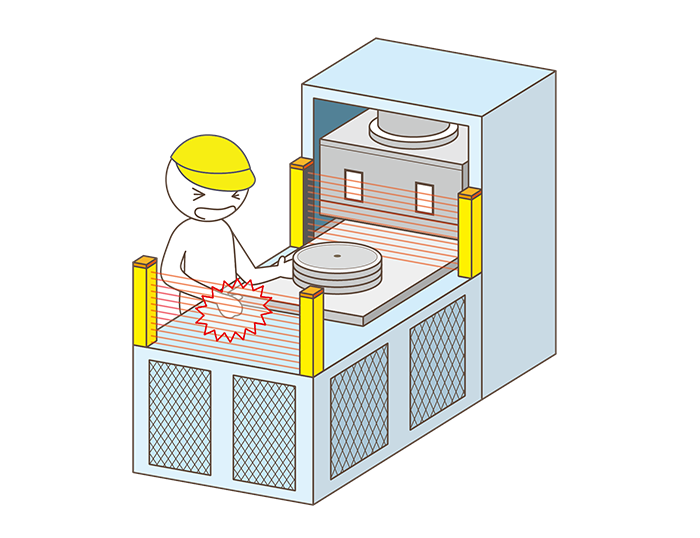 The side cover was removed to improve the workability of the mold work on the rigid injection molding machine.
However, safety measures from the side became insufficient when the table moving, so measures were required by LiDAR.
Case Study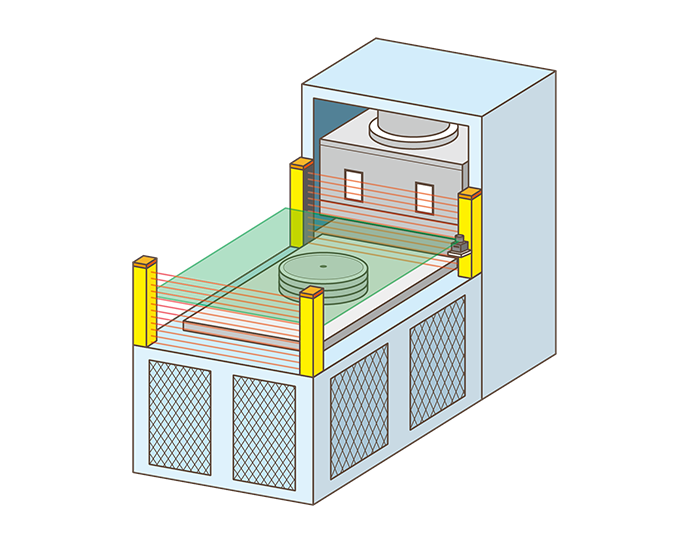 As a safety measure, LiDAR scans the top surface of the table and when hands or other objects get into the table, the table will decelerate.
The front and back side are covered with light curtains, and was planned to use it on the sides as well but it could eliminate the complexity of wiring and reduce costs by using LiDAR. In addition, as a result of risk assessment, it was judged that there would be no problem even if there was no safety category, so UST-05LN is adopted, which is not a safety rated product.
Product's Category
Scanning Rangefinder

Photoelectric Switch

Sensor for Iron & Steel Industry

Optical Data Transmission Device

Optical Data Transmission Device