Work insertion inspection of industrial robots
Work insertion inspection of industrial robots
It inspects for insertion mistakes in the process of robots inserting workpieces into the table.
Case Study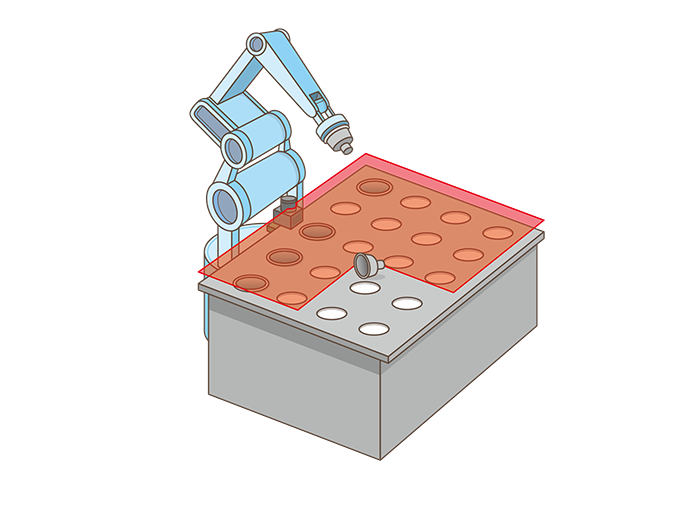 When the robot arm rises, LiDAR scans the top surface of the table and detects any insertion errors.
Initially, image processing is planned to use, but we suggested LiDAR because the table size is as wide as 1m square and it is expensive if using an image processing system.
Product's Category
Scanning Rangefinder

Photoelectric Switch

Sensor for Iron & Steel Industry

Optical Data Transmission Device

Optical Data Transmission Device