Optical Data Transmission Device
Railway station platform residual detection inside fences
Railway station platform residual detection inside fences
It detects the remaining passengers between the platform fence and the train, which are being installed by railway companies.
Case Study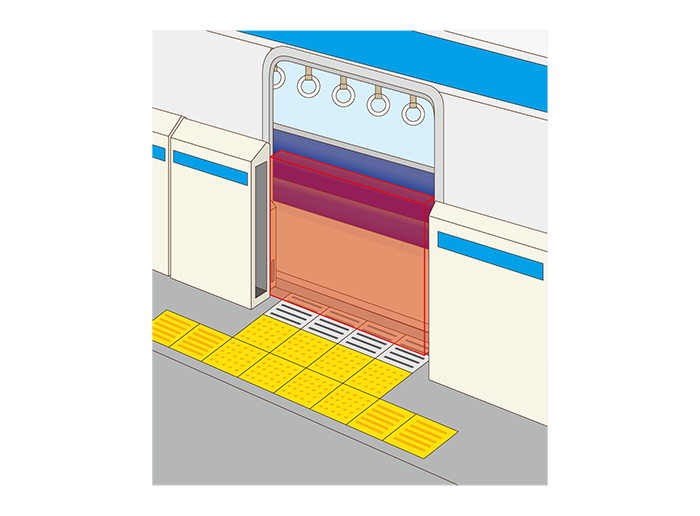 When the platform fence is closed, passengers may remain between the vehicle and the fence due to rushing in, and if the vehicle starts to move, a serious accident will occur. Therefore, LiDAR was adopted as a residual detection sensor.
Initially, a photoelectric sensor was used to detect but since it is not enough to cover the area, a sensor that detects it in 3D (three-dimensional) is used.
Product's Category
Scanning Rangefinder

Photoelectric Switch

Sensor for Iron & Steel Industry

Optical Data Transmission Device

Optical Data Transmission Device