Optical Data Transmission Device
Automation of garbage disposal cranes
Automation of garbage disposal cranes
The garbage accumulation status in the pit is measured for automation such as stirring, transshipment, and loading into the supply hopper with a crane in the garbage pit.
Case Study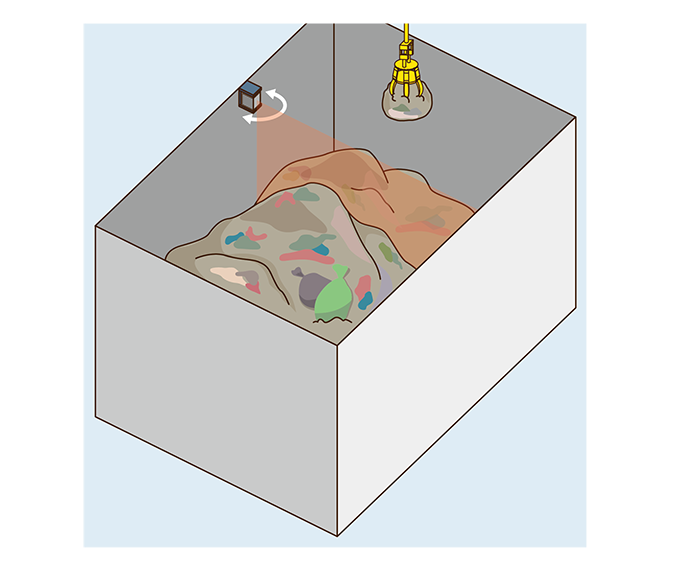 It measures the dust accumulation status in the dust pit with LiDAR.
By tilting the sensor left and right, dust was measured three-dimensionally.
Using the measured information, we succeeded in automating the crane, and were able to solve the problem of the shortage of skilled operators.
Product's Category
Scanning Rangefinder

Photoelectric Switch

Sensor for Iron & Steel Industry

Optical Data Transmission Device

Optical Data Transmission Device