Optical Data Transmission Device
Pallet loading full load (lack of load) detection
Pallet loading full load (lack of load) detection
It detects whether the processed products on the pallet are full.
Case Study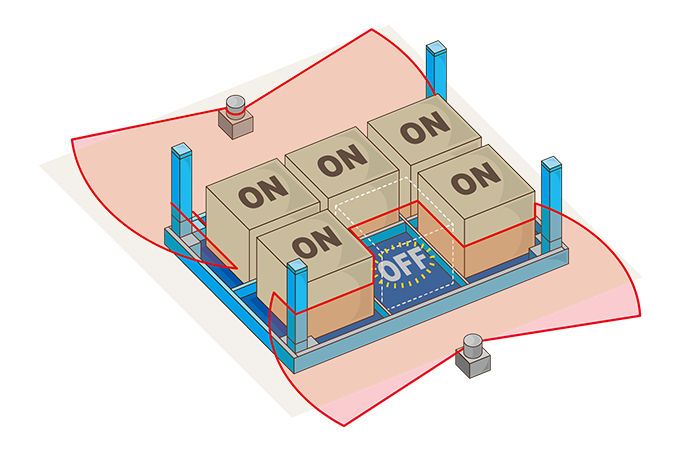 Scans around the pallet with LiDAR and outputs when there is no processed product in the specified area.
Since the detection is in a wide range and the image processing by the camera is insufficient, LiDAR which is capable of detecting a range of 270 degrees at a distance of 10 m has been adopted. In addition, by using the area setting type, it was not necessary to build an advanced system, and the user could easily build the system.
Product's Category
Scanning Rangefinder

Photoelectric Switch

Sensor for Iron & Steel Industry

Optical Data Transmission Device

Optical Data Transmission Device