Optical Data Transmission Device
Communication control of automated warehouse stacker crane
Communication control of automated warehouse stacker crane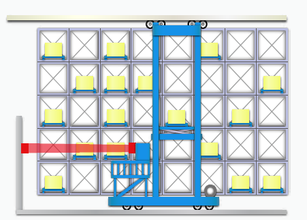 Communication between the ground control panel and the stacker crane, such as instructions for the destination of the automated warehouse.
Case Study
Maintenance becomes easier by eliminating cables between ground stations and mobile stations with optical data transmission device. In addition, communication becomes stable because there is no noise compared to trolley transmission.
We also have a lineup of devices that are compatible with various industrial networks.
Product's Category
Scanning Rangefinder

Photoelectric Switch

Sensor for Iron & Steel Industry

Optical Data Transmission Device

Optical Data Transmission Device