Optical Data Transmission Device
Offshore wind power generation Ships collision avoidance
Offshore wind power generation Ships collision avoidance
Detecting wind power generators at sea to avoid a collision with inspection vessels.
Case Study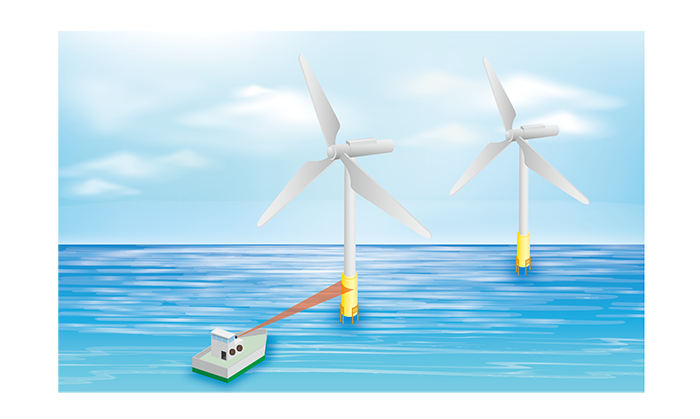 LiDAR is installed on the ship to measure the distance to the wind power generator, and when it approaches, the speed of the ship is automatically reduced.
By setting the area in 3 stages with the area setting type sensor, it can also be applied to alarms etc. according to each stage.
The adopted UGM series has been coated to prevent salt damage, so it was adopted for marine applications.
Product's Category
Scanning Rangefinder

Photoelectric Switch

Sensor for Iron & Steel Industry

Optical Data Transmission Device

Optical Data Transmission Device