Optical Data Transmission Device
Steel plate slitter Deflection detection
Steel plate slitter Deflection detection
It detects the deflection of each material after cutting with a steel plate slitter device.
Case Study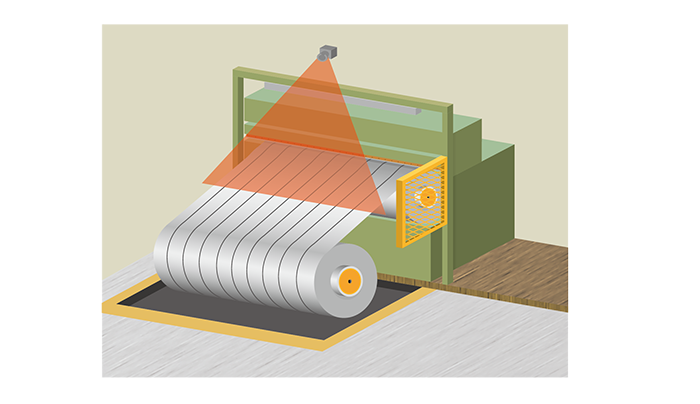 LiDAR measures the distance of each material cut by the slitter and calculates the difference in the distance of each material to determine which material is bent.
The URM series was adopted due to its high accuracy with angular resolution of 0.125 degrees and repeatability of 10 mm (20 m or less) in high resolution mode.
Product's Category
Scanning Rangefinder

Photoelectric Switch

Sensor for Iron & Steel Industry

Optical Data Transmission Device

Optical Data Transmission Device